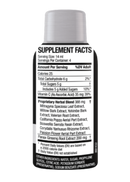 Description
VIVAZEN 2x Extra Strength 
VIVAZEN MAX is now 2x Extra Strength 

Fast acting

Unique blend of herbs and kratom strains

2oz, convenient ready to drink beverage

80mg MIT per bottle
Description
VIVAZEN Extra Strength is our #1 best seller. Our unique blend of herbs, kratom strains and proprietary extraction process is what makes VIVAZEN #1 (according to Nielsen data).
Made in USA in FDA and GCMP approved compliant facilities

4 servings per bottle
Liquid Kratom Shot
The VIVAZEN authentic formula has been used since 2010. 
Scientifically tested for safety

A unique blend of botanicals from fair local farms in Indonesia

Proprietary extraction process
Payment & Security
Your payment information is processed securely. We do not store credit card details nor have access to your credit card information.